HOME PERFORMANCE PARTS INSTALLATION INSTRUCTIONS
A. R. P. Hardware for Y-Block engines
ARP FASTENERS:

Rod bolts. fit ECZ, C2AE, C1TE rods 16 bolts & nuts set 89.00
Rod bolts. fit 1954-1962* EBU rods. Pioneer Brand 16 bolts & nuts set 75.00
*Ford changed from EBU to C2AE rods in mid 1962
HEAD STUDS:
Head Stud kit. 20 studs, nuts, washers. set 130.00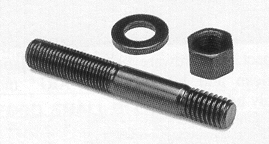 HEAD BOLTS:

Head bolt kit. 20 bolts, 20 beveled washers set 95.00
MAIN STUDS. Please note: All blocks except B9AE, C1AE and C2AE have main
cap bolts that are too short for performance use. The blocks are not drilled deep
enough for performance studs. All blocks with 3 digit casting number beginning with
E must be drilled and tapped to except the ARP studs or bolts. Yes, this includes the ECZ 312 Blocks.
Main studs. 239, 256, 272, 292. set 95.00
Main studs. 312 block set 95.00
Main cap bolt set. 10 bolts, 10 beveled washers. ARP set 69.00

A.R.P. Heavy Duty oil pump drive rod. Don't risk your new engine on an old drive. 26.00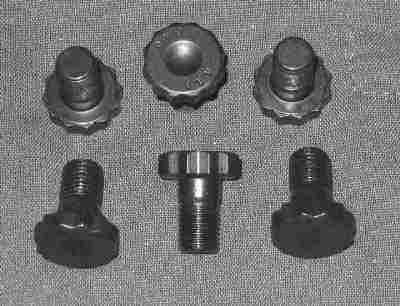 Y-Block Flywheel bolts set of 6 19.00